Post by miletus12 on Nov 10, 2022 21:32:26 GMT OTL the british forces were very low on fuel. Was this because they ran full speed all the time? Here, a few days later they still operate? Or are they back in port?
HMS King Georg V should be the most powerful british asset, the slower Nelson-class-BB is basically useless here.
The part with subs taking out destroyers is, well a bit problematic for my eyes.
Why? Only with the Zaunkönig-T5-Torpedo the germans got some homing device. Before, hitting a small and nimble enemy ship was very difficulty. To "surprise" the Royal Navy in June 1941 sounds a bit strange. Also, if the germans could engage the troop convoy, they would rather sink the ships with the subs.
Another point of critics - the german Destroyers, esp. this class was waste of ressources. They had so many troubles, i doubt they could have used 4 of them in the same time in 1941.
Also, the german AA weapons on the heavy ships had shields... a Hurricane engaging with 7,7mm MG will not silence them. For this you need 20, better 40mm-shells. The 20mm-AA-guns and also the 37mm-AA-guns had shields, too. At last the most of them.
They had not been the japanese, who basically mounted as many 25mm-guns with zero protection on their ships...
Otherwise, excellent read and a very entertaining story. I still try to get the US battleship engaging the german one, but i will wait and read
Go on.
1. When you see an old ship's 'cruising range' listed that is nautical miles traveled at
best economical fuel consumption
. There is another measurement called "hours operation" before fuel critical. The USN had tables for this based on 1/4, 1/2, (cruise) 3/4 and full turns. As a very very rough rule, each step up the turns rung decreased the time a ship could operate by a full 1/2 of the hours available fuel rate before it became critical (in ballast) to the rung below it. In other words 1/2 turns could be 1000 hours at 10 knots but full would be 250 hours or less at 21 knots for a standard battleship. A North Carolina would do that at 15 and 27 knots. As for the British, well their KGV ships had "decent" engines that were a bit more fuel efficient but less mechanically reliable. Their cruise hours were roughly 1500 at best fuel consumption and 300 at battle speed before they went dry.
You cannot judge by this though, because we do not know the top-off state of Tovey's ships. Again using the USN as a guide...
destroyers topoff every 100 hours.
cruisers topoff every 500 hours.
battleships every 500 hours.
aircraft carriers every chance they get but if necessary every 500 hours.
You do not get below 50%. Typhoons and the enemy happen.
2. The most reliable and effective British gun platform is HMS Rodney. The HMS King George V was a cousin of the HMS Prince of Wales, which was "unacceptable" to use my favorite term for that badly designed, poorly built piece of floating junk.
3. Submarines killed destroyers. It depends on the setup and who does the shooting. Ever hear of "Mush" Morton of the USS Wahoo? He did it with Mark 14s. THAT makes him better than any U-boaters with their fancy Zaunkoenigs and pattern runners.
4. With the RAF failing them at every turn,
it is a miracle the RN was not surprised more often
.
5. Type VII surface speed 15 knots / 10 practical North Atlantic. Convoy surface speed 10 knots / 8 practical. You go with a surface ship that can do 27 knots / 23 practical if you are in a stern chase. Or aircraft. (180 knots).
6. Agree about the Zerstorers. Waste of metal.
7. The 7.7 mm British Brownings could pierce 13 mm of RHA plate. US .50s could and DO pierce 25 mm RHA. So, how thick were the gunshields on the FLAK? About 25 mm?
8. Japanese...
pwencycl.kgbudge.com/images/J/a/Japanese_25mm_60_AA_gun__triple_full.jpg
The reason the Japanese and the AMERICANS did not use gun shields was weight and speed of train.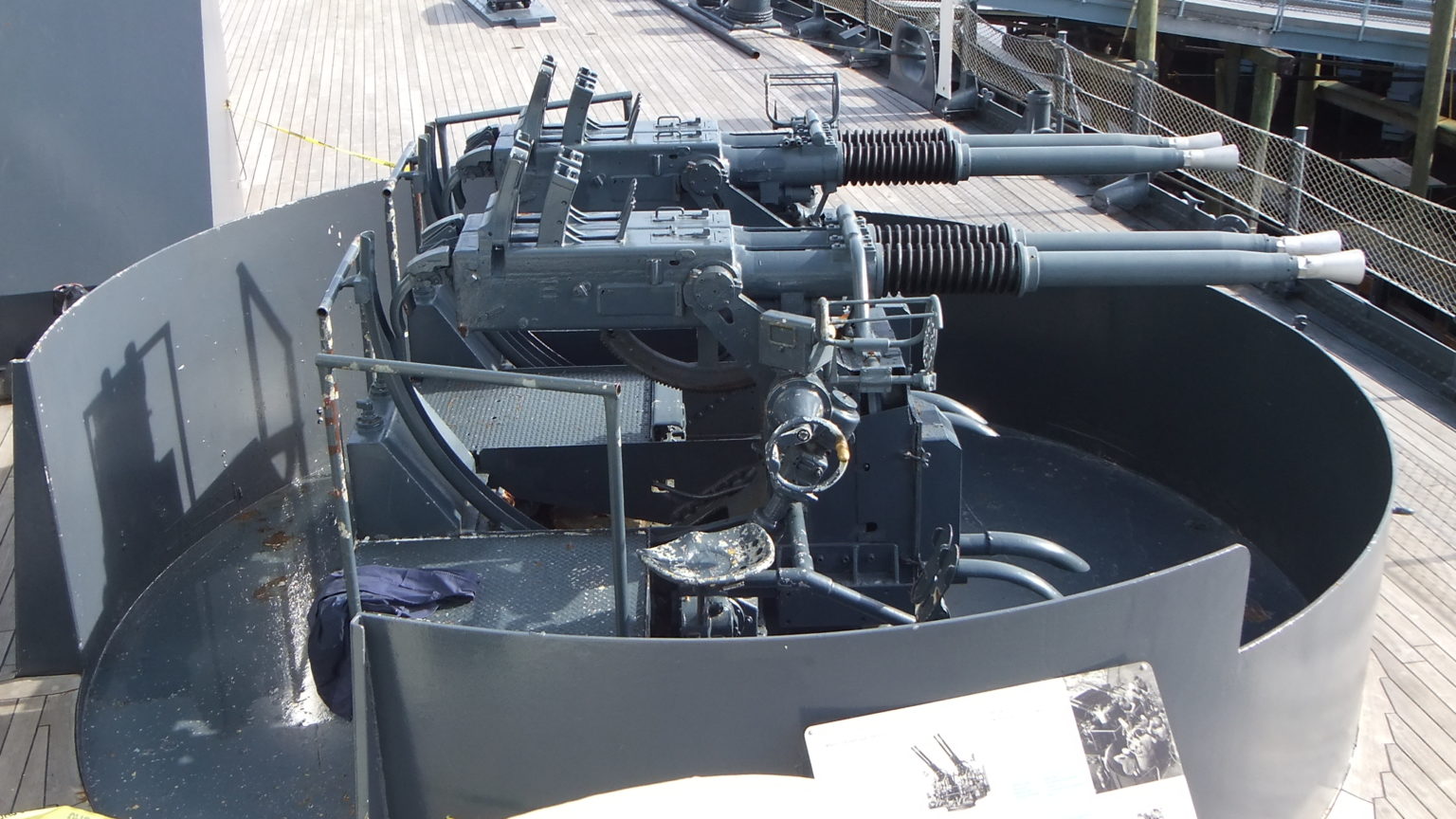 Work space and ammunition feed speed as that mount turned and elevated to chase fast enemy planes streaking across engagement field of view was critical. German FLAK was slow in cycle and very inaccurate and BLIND to boot thanks to those "shields". It might as well
not have wasted the deck space and ship topweight. The FLAK could not even handle Swordfish.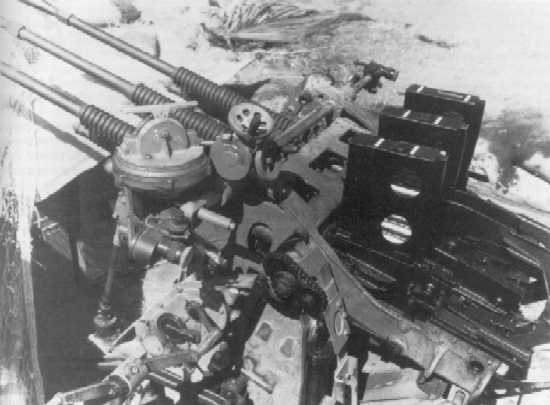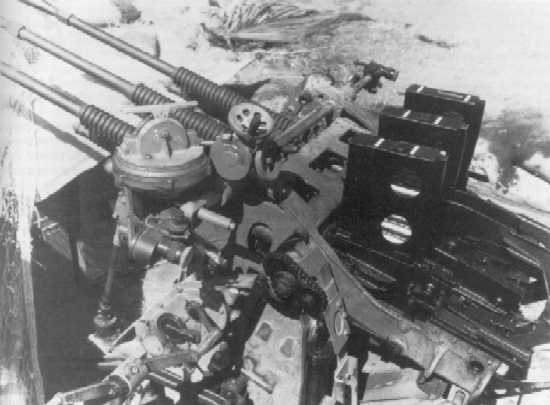 Try flying that against the Showboat and see how they die. Or against the Kaga.