Post by gillan1220 on Dec 10, 2021 8:19:09 GMT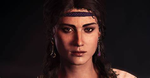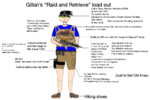 Like most topics, the weaponry is less important than the human beings involved.
With the change of technology in that decade, I was curious how this extended Vietnam War would look like where in the M16A2, M2 Bradley, M1 Abrams, F-14 Tomcat, F-15 Eagle, F-16 Fighting Falcon, F/A-18 Hornet, A-10 Thunderbolt, AH-64 Apache, UH-60 Blackhawk, and the Tomahawk cruise missiles fare against the North Vietnamese Army and the Viet Cong.
The upgrade in American technology would be countered by Russian and Warsaw Pact upgrades as a rule. One does not see the overmatch until the Americans gain in training and doctrine maturity in the early 1990s.
The M16A2 would probably be preferred as the M16A1 was prone to jamming. Also, soldiers and marines do not need to spray-and-pray as the burst-fire function of the A2 is meant for soldiers to conserve ammo.
Chroming the barrel, teaching the soldiers to clean after every action or shooting event and using a less corrosive propellant was the changes as Stoner suggested. The feed assist was a cosmetic change of no real functional use. Otherwise; the rifle has been basically the same platform Stoner gave to the USAF and which the American army adopted. the three round burst option became necessary because the soldiers could not maintain semi-auto fire discipline no matter how intensely taught.
The M2 Bradley would probably save more lives from casualties caused by subpar protection provided by the M113. The Abrams would no doubt dominate the battlefield against NVA T-55s and T-62s. Those newer jets would swat Vietnamese MiGs off the sky. The Apache would probably provide air support in a similar role to the Huey gunships. The Blackhawks would probably fly alongside the Hueys. Tomahawks could be used to perform SEAD/DEAD against NVA SAM systems.

1. Too heavy for ground conditions was the M2 bradley, it would bog.
2. I observed M-1 Abrams tanks operate in swamps. Nope. Strykers might be preferred.
3. The problem with MIGs would be solved with better air to air missiles and reversion to classic air combat energy tactics as Walter Boyd urged in the early 1970s. The planes (F-4s) were good enough. it was the pilot training, air combat tactics and missiles which were terrible. SAMs and AAA are stgill going to be trouble as the SA-6 and ZSU 23 and 57s come online. Same solution; Wild Weasels, ARM missiles and the SEAD / KEAD packages.
See previous comments.
This is a good analysis.