Post by mobiyuz on Aug 26, 2020 22:09:19 GMT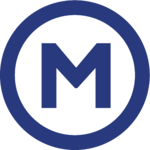 Celtiaid Am Byth - The Iranian Empire, 1622 AD
Iran is ascendant. With its overwhelming victory in the Third Iranian-Rasulid War, Iran has reclaimed lands from the Black Sea to the Mediterranean, expanding her territory to extents not seen since the reign of Shahanshah Khosrow II nearly a thousand years prior. Having now reached the Mediterranean, Iran is once again a nation of interest to the Europeans, rather than being a strange nation on the other side of the Caliphate. As well, Iran is once again an undisputed great power, holding hegemony through the Near East and asserting control not just directly over Syria, Cappadocia, Lesser Armenia, and Mesopotamia, but hegemonic control over Oman and a rump state of the Rasulid Dynasty in the southern portions of the Arabian Peninsula.
With his victory, Shahanshah Sukhrah III has been venerated as Sukhrah Anushirvan, the first to be given such an honor since Khosrow I battled the Eastern Roman Empire. While his capital remains in Aspahan, he has already begun an effort to rebuild the once great city of Ctesiphon into a great imperial city once again. Already efforts begin to create an Atash Behram that will reside in the Taq Kasra, once the palace of Khosrow Anushiravan and soon to be re-dedicated as a Fire Temple of the Masdayazna, the centerpiece of a city that may someday eclipse Baghdad in its splendor and magnificence. His generals in this war are similarly honored, many being made governors of the newly reconquered provinces.
Having expanded west of the mighty Zagros Mountains, Iran's immediate future is now tied into integrating the newly-conquered lands and consolidating the power of the Mazdayasna-dominated imperial government. Sukhrah III has stated his intention to treat the conquered peoples with a light touch, being allowed to maintain their Islamic faith with minimal disruption so long as they prove loyal, though even now the armies once dedicated to conquest are reassigned to stamping out the small rebellions flaring against the rule of the Shahanshah. Many are unconvinced that Iran will truly leave the Muslims be, and just as many expect that at some point, an effort to spread the Mazdayasna faith back through the region may occur. Already new Fire Temples are being built in the conquered cities, and new Mazdayasna governors and administrators are being prepared to take the reins of the reconquered provinces.
For one empire to rise, another must fall. And as the Rasulid Caliphate crumbles to ashes, the Iranian Empire rises, bolstered by military might and political supremacy. And the flames of Ahura Mazda burn just as bright as they did when lit by Asho Zarathustra many, many years ago.
Hell I didn't realise that in TTL Iran is again - or stayed] Zoroastrian. That's going to make huge butterflies especially if its a case of stayed as your unlikely to get much of central Asia converted to Islam. Probably no invasions of India either so other than by merchants Islam isn't going to spread in much of south and south-east Asia so OTL Indonesia is likely to stay predominantly Hindu in faith and culture. Also potentially more contact with and also probably tension with China as it could well be clashing with Indian interests in the region if it has a maritime centred dynasty, or at for a period.
Was there any great Mongol type empire at this time, plus possibly later upsurges such as Timur and if so what areas did they come to control.
Steve

Indeed, Iran served as sort of a bulwark against Muslim invasions, and Central Asia is an eclectic mix of Christian, Buddhist, Tengri, Zoroastrian, and even Mithraist faiths. India is indeed majority Hindu and ruled by Hindu Rajas, though there are significant Muslim populations there and in Indochina from the influence of Muslim traders. It's a big mess.
And yes, there was a Mongol Empire, but it later collapsed and the Ilkhanate was displaced by the resurgence of a unified Iran under the new Mashmughan Dynasty.