Post by DMZ on Dec 5, 2021 20:08:42 GMT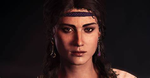 No, LN 161 would have been delivered to GCs at least six months before the MS 406 was. Why? Because Morane-Saulnier had the smalest industrial assets of the time with few machines and staff, was unable to industrialize its prototype, most of the MS 406 were produced in Bougenais plant that belonged to a join-venture between Breguet and Loire-Nieuport...
As already said, Loire-Nieuport (then SNCAO) was able to deliver LN 401 in twelve months after the order using the same Bouguenais plant where MS 406 and LeO 451 was buit at the same time with the highest priority.
We are not talking about a plane comming afterward to replace another already in production. MS 406 and LN 161 was on the same starting line but the later was denied to start.
Anyway, MS 406 has been replaced in GCs by H-75, MB 151-2-5 and D.520; this shows how it was perceived in AdA.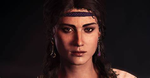 Unfortunatly, even reported with some exaggeration (there was, of course, requests from Army to Air Force), this was more or less how several high rank officers in Army was concieving Air force.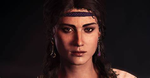 4. On top of that, having an efficient monoengine fighter could have leaded to a familly of fighter-bomber, photo-reco plane... that would also have changed a lot of things.
There was already the Potez 63 series. How was it used? Not too well.
Po 63 familly was not so bad, despite underpowered, PO 637 then 63.11 made a good job in difficult conditions and reported the Ardennes offensive.
Marcel Bloch did keep its design office and developped it after nationalization. All the planes designed was giving him royalties, he made much more money with it than in the previous years, the same for Louis Breguet. I have to check but I think Felix Amiot and Henri Potez played similar game without the same success.
A5M Claude was designed in same time as the LN 161 (six month earlier, not enought to have been known in France), it is said in Wikipedia (French) that Jirō Horikoshi decided to take inspiration from Dewoitine all metal fighters.