Post by lordroel on Feb 17, 2020 19:14:45 GMT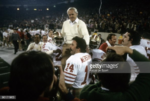 Details of the Private Autopsy
12:29 AM PHST, Tuesday, April 29th, 2014
The Heritage Memorial Park, Taguig City, Philippines.
****Spoiler: Following is graphic, viewer discretion advised

Private medical examiners from Taguig City were assisted by White House Physician to the President US Navy Rear Admiral Ronny Jackson & several others from Makati Medical Center, participated in the private autopsy of the late President Obama. The autopsy was started at 10:50 PM PHST & ended at 4:56 AM PHST.
Among the findings:
(1) They attempted to probe the bullet hole in the base of President Obama's left side of his chest below the left scapula, but failed as it passed through the middle of his chest, forcing Manzano to take carefully take out the heart, lungs, etc., in order to get the remaining bullet fragments out. Emergency room physicians from Makati had obscured it while performing the first part of the private autopsy.
(2) The private autopsy report of the 46th President, (later Roberts Commission Exhibit CE 387) described the back wound as being oval shaped, 6 b 4 millimeters (0.24 in x 0.16 in), & located in the lower left side of the shoulder blade in the back.
(3) The concluding page of the private autopsy report stated the other missiles (the other bullets through the back to the chest) entered the upper left side of the back & traversed the soft tissues & damaged the left lung.
(4) It also concluded that the bullets produced damage to the spinal cord, which was severely damaged & shattered upon impact.

(5) The gunshot wound to the back of the President's head was described by the private autopsy as a laceration measuring 15 by 6 millimeters (0.59 in x 0.24 in), situated to the right & slightly above the external occipital protuberance. In the underlying bone is a corresponding wound through the skull showing beveling (a cone-shaped widening) of the margins of the bone as viewed from the inside of the skull.
(6) The large & irregularly-shaped wound in the right side of the head (chiefly to the parietal bone, but also involving the temporal & occipital bone) is described as being about 13 centimeters (5.1 in) wide at the largest diameter.
Did you use the Kennedy autopsy are a example for this.